Virtual Compliance Luncheon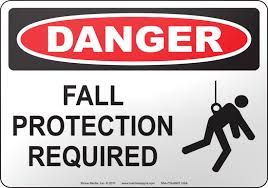 Cost: $15
12:00 p.m. - 1:00 p.m.
TOPIC: Fall Protection: The Greatest Challenge
Presenter: Thom Kramer, LJB, Inc.
Registrants will be emailed an invitation to join through GoToWebinar. You are asked to sign in 5 minutes prior to the session beginning.
PLEASE NOTE: Virtual Meetings and Webinars are not eligible for the BWC Safety Council Safety Campaign Rebate Program.
MEMBERS ONLY* Compliance luncheon programs feature knowledgeable speakers who provide your organization with information needed to stay on top of new safety and health regulations. The Safety Round Tables provide a unique networking opportunity for safety professionals to share information in the common goal of achieving a cost effective safe workplace.