Aerial/Scissor Lift Train-the-Trainer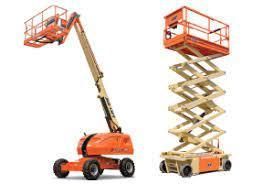 Instructor: Ray Struffolino COSS
Starting at: $295.00
9:00 a.m. - 12:00 p.m.
This program will instruct students on regulations and requirements that apply to instructing aerial and scissor lift operators, what topics should be included in aerial and scissor lift training, and provides classroom instruction material. The training covers boom and scissor lifts, aerial ladders and bucket trucks.
Participants will receive an instruction kit which includes an instructor flash drive.
Three (3) Contact Hours.
Cost: Members $295.00 per person
Non-Members $395.00 per person
If your company has 5 or more employees that need training, call us and we can come to your facility.
Cancellations less than 24 hours in advance and No-shows are responsible for the full registration fees. Substitutions may be made at any time. Non-members must prepay to register.