Leading Performance With Safety: A Results-Oriented Approach - Virtual via Zoom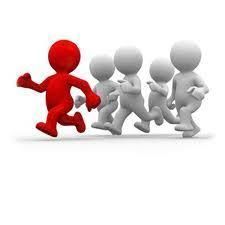 9:00 a.m. - 12:00 p.m.
Starting at: $150.00
2021 Dates: Mar 24 - Virtual via Zoom
Did You Know, Safety Performance Leads Business Performance?
What is Your Current Safety Performance Vision and Focus?
What are Your Current Safety Performance Results Expectations and How Do You Plan to Achieve Them?
 What Are Your Current Priority Safety Challenges and How Are You Planning to Address Them?
Course Objectives:
 Safety Leadership Can Set Improvement in Motion Towards Achieving Performance Results
 Designing, Planning, and Implementing Your Safety Intervention Strategies for Safety Improvement
 Results-Oriented Safety Leadership Tips and Principles
Three (3) Contact Hours.
Cost: Members $150.00 per person
Non-Members $250.00 per person
If your company has 5 or more employees that need training, call us and we can come to your facility.
Cancellations less than 24 hours in advance and no-shows are responsible for the full registration fees. Substitutions may be made prior to the first session. Non-Members must pre-pay to register.