Safety Coaching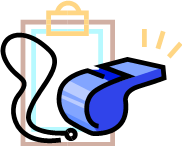 9:00 a.m. - 12:00 p.m.
Safety Council of Northwest Ohio                                                                        8015 Rinker Pointe Court                                                                                                Northwood, OH  43619
Starting at: $150.00
2021 Dates: Feb 10
This Certificate Program focuses on the ability to work with an individual, group, team, or organization to help them rethink safety and health and transfer their
learning into overall improved results for the organization.
You will learn:
► Coaching Principles and Characteristics
► Important Concepts of Coaching
► Coaching Models
► Types of Coaching and Coaching Styles
► Benefits of Coaching
► Responsibilities of the Coach
► Coaching Mistakes to be Avoided
► Measuring Success
► Barriers to Effective Coaching
► Elements of a Good Coaching Session
Three (3) Contact Hours.
Cost: Members $150.00 per person
Non-members $250.00 per person
If your company has 5 or more employees that need training, call us and we can come to your facility.
Cancellations less than 24 hours in advance and No-shows are responsible for the full registration fees. Substitutions may be made at any time.