Safety Culture Analysis and Impact on Safety Performance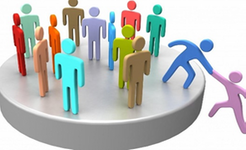 9:00 a.m. - 12:00 p.m.
Safety Council of Northwest Ohio
8015 Rinker Pointe Court
Northwood, OH 43619
Starting at: $125.00
2020 Dates: Feb 26
This is Course #1 of 4 of the Certificate Program for SAFETY CULTURE DEVELOPMENT, ANALYSIS, & MANAGEMENT.
Course objectives:
•  Understanding and evaluating Safety Culture, a new approach.
•  Multi-level evaluation of the different aspects of Safety Culture.
•  Strategies for facilitating, impacting and influencing changes to strengthen and improve existing Safety CSave & Closeultures at all organizational levels.
• Development and implementation of a Safety Culture Improvement Plan.
Three (3) Contact Hours.
Cost: Members $125.00 per person
Non-Members $225.00 per person
If your company has 5 or more employees that need training, call us and we can come to your facility.
Cancellations less than 24 hours in advance and no-shows are responsible for the full registration fees. Substitutions may be made prior to the first session. Non-Members must pre-pay to register.