Safety Council of Northwest Ohio's 20th Annual Golf Benefit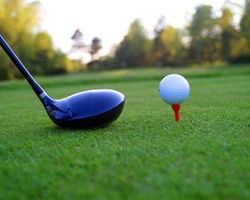 BENEFIT:  SCNWO School Hand Hygiene Program
WHEN:  Friday, September 18, 2020 - Registration from 8:30 a.m. - 9:15 a.m. - Shot-gun start at 9:30 a.m. 
WHERE:  Bedford Hills Golf Club, 6400 Jackman Road, Temperance, Michigan 48182 (Just over the Ohio/Michigan Line)
COST:  $72 per person (1)     $ 288 per team (4)
INCLUDES:  Green tees, cart, unlimited range balls prior to golfing, food/beverage tickets, goodie bag and much more!
FORMAT:  4 person scrambles, shot gun start
PRIZES:  Hole in one contest, Cash prizes for 1st, 2nd & 3rd place teams,  50-50/Prize Raffle, Closest to the line & Closest to the pin. 
ATTIRE:  Country club casual (no jeans please), turf spikes only
Please register by September 11, 2020.
The Safety Council of Northwest Ohio provides hand hygiene training for students and faculty in school districts of northwest Ohio. 
 
This program provides students and faculty with a valuable lesson on how germs and viruses can be spread by not washing hands frequently, examples of what types of germs and viruses can be passed by touching and the best techniques for washing hands and ridding them of germs and viruses.  
 
During this time of COVID-19 this training program has become more important than ever. 
 
This program is offered at no cost to the schools. Proceeds from this golf benefit allow this free program to be possible.