U.S. EPA Underground Storage Tank (UST) Operating Regulations Training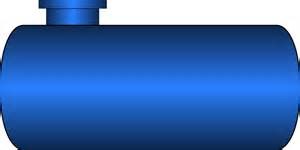 Starting at: $150.00
U.S. EPA Underground Storage Tank (UST) Operating Regulations Training
9:30 a.m. - 11:30 a.m.
New Regulations Will Be Effective October 2018
In the July 2015, EPA published the 2015 underground storage tank regulation and the 2015 state program approval regulation. The revisions strengthen the 1988 federal underground storage tank (UST) regulations by increasing emphasis on properly operating and maintaining UST equipment. The revisions will help prevent and detect UST releases, which are a leading source of groundwater contamination. The revisions will also help ensure all USTs in the United States meet the same minimum standards. This is the first major revision to the federal UST regulations since 1988.
The changes established federal requirements that are similar to key portions of the Energy Policy Act of 2005. In addition, EPA added new operation and maintenance requirements and addressed UST systems deferred in the 1988 UST regulation.
These new regulations are effective October 2018! *** You may be subject to steep penalties if found Out of Compliance***
The changes:
* Added secondary containment requirements for new and replaced tanks and piping
* Added operator training requirements
* Added periodic operation and maintenance requirements for UST systems
* Added requirements to ensure UST system compatibility before storing certain biofuel blends
* Removed past deferrals for emergency generator tanks, field constructed tanks, and airport hydrant systems
* Updated codes of practice
This update class is designed for OWNERS and OPERATORS of USTs.
Instructor: Mr. Robert J. May, PE, CHMM, Senior Engineer Synergy Environmental, Inc
Mr. May is a former Exxon USA Marketing Construction and Environmental Engineer with over 30 years of experience as an engineer in the mining and environmental services industry.
Synergy Environmental Inc. is a full service environmental consulting firm servicing a variety of public and private sector clients primarily in the Mid Atlantic and New England regions
Cancellations less than 24 hours in advance and no-shows are responsible for the full registration fees. Substitutions may be made at anytime.
This form stopped accepting submissions on August 8, 2018 9:30 am EDT.