SAF Frontline Safety Training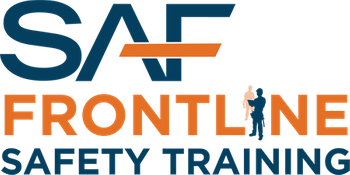 Starting at: $525.00
Wed. & Thurs. 8:00 a.m. - 4:00 p.m. each day
Fri. 8:00 a.m. - 12:00 p.m.
Achieving an injury-free workplace takes more than a catchy phrase or one individual championing the cause. It takes a team effort. All workers need to be engaged in the safety culture. Safety leaders understand the pivotal role that frontline supervisors play in shaping the safety mindset in the workforce, and often wish that frontline supervisors understood this as well. This 2.5 day hands-on program helps frontline supervisors and site leaders enhance their understanding of the bigger picture of safety and their role in creating a safer work environment. 
Upon completion of the SAF Frontline Safety Training course, a supervisor will be able to: 
►  Describe how exposures to hazards can lead to accidents 
►  Perform a worksite analysis
►  Recognize hazards 
►  Determine what potential effects an identified hazard may have 
►  Determine what the OSHA Code of Federal Regulations say regarding an identified hazard 
►  Determine how to control identified hazards  
►  Communicate hazard-related information to personnel in the field and in administrative positions 
►  Initiate an accident investigation
► Understand some of the psychology that drives employees' "unsafe" behaviors 
Students will receive: 
● A student workbook
● OSHA Standards for General Industry (CFR Part 1910) and OSHA Standards for the Construction Industry (CFR Part 1926)
● 20 hours of face-to-face learning, delivered by an Authorized OSHA Outreach Trainer in Construction and General Industry 
● A certificate of completion 
Cost: Members: $525.00 per person
Non-Members: $675.00 per person
Cancellations less than 24 hours in advance and no-shows are responsible for the full registration fees. Substitutions may be made at anytime. Non-members must prepay to register.