The Safety Council's Products and Affiliations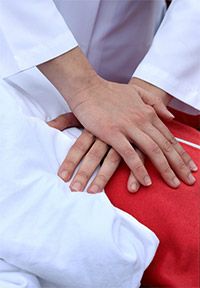 To bring you the very latest in safety and compliance products, The Safety Council has partnered with:
American Safety & Health Institute
J.J. Keller & Associates
Coaching Systems, LLC
The Safety Council is the premier super center to facilitate you in previewing and ordering any of the products with satisfaction guaranteed.
Here are 3 ways to order:
1. Phone: Toledo, Ohio area call 419-662-7777
Outside the Toledo area, call toll-free at 877-457-1818, Monday-Friday, 8:00 a.m.-4:00 p.m. EST
2. Email: mail@scnwo.com
Anytime ... Any Day!
3. Fax: 419-662-8888
24 hours a day, 7 days a week!
The Safety Council's commitment to you is that you can rely on a proven leader.
Your satisfaction is 100% guaranteed!
We look forward to serving your safety training needs with on-time delivery of orders and always a cost-saving investment to our members.
American Health and Safety Institute (ASHI)
Basic First Aid
Blood-borne Pathogens
CPR Programs
Oxygen Administration
Safety Training & Aquatic Rescue (STAR)
Childcare & Babysitting Safety (CABS)
Automated External Defibrillation (AED)
Safety Series Programs
Wilderness First Aid
Pet First Aid
Advanced Cardiac Life Support
Training Manikins
J.J. Keller
Transportation
Accident Investigation Training Program
Atlases (Over 400 full color maps for professional drivers)
Audits (Surviving a DOT Audit)
Awards (Safe Driver)
Bills of Lading (Variety)
Conspicuity Tape (Increase Visibility/Reduce Accidents)
CVSA Inspection Charts (Employee Vehicle Inspection Criteria)
Dispatch & Trip Reports
Dispatcher Training
DOT Compliance (General)
Driver Fatigue Training
Driver Qualification (49 CFR & 391-51)
Driver Safety Training
Drug & Alcohol Testing
Extreme Weather Training
Freight Forms
Hours of Service/Logging
Household Goods Products (Recommended by the National Moving & Storage Association) Interactive CD-ROM Training
Locks
Log Books
Motor Coach Products – Valuable References for Educating Drivers
Out-of-Service Labels/Tags
Permits & Taxes
Recruiting & Retention
Road Rage Training
Roadside Inspections
School Bus Products
Security Seals
Shipping Supplies
Signs
Sizes & Weights (Federal & State Legal Limitations)
Speed & Space Management
State Motor Carrier Compliance
Straight Truck Training
Vehicle Inspection
Vehicle Maintenance
Hazardous Materials
Asbestos Labels/Markings/Signs
Bills of Lading
Biohazard Signs/Markings
Cargo Tank Discharge & Delivery Systems Forms
Compressed Gas Cylinder Labels
Cylinder Strap Assembly
Hazardous Waste Labels
HOT Markings
I.D. Number Panels
Incident Kits
Inhalation Hazard Markings
Labeling/Place Carding Charts
Labels
Load & Segregation Charts
Marine Pollutant Markings
Marking Chart
Medical Waste Markings
Numbering Kits
ORM-D Markings
Package Markings
PCBs Labels/Markings
Placard Holders
Placard Kits
Proper Shipping Name Labels
Regulatory References
Safety Signs
Shipping Papers
Shipping Software
U.S. DOT Chart 11
OSHA Workplace Safety
Accident Investigation
American with Disabilities Act
ASSE (American Society of Safety Engineers)
Audits
Back Safety
Behavior-based Safety
Blood borne Pathogens
California Workplace Regulations
Chemical Safety
Confined Spaces
Electrical Safety
Employee Newsletters
Ergonomics
Fire Safety
First Aid
Forklift Safety
Hazard Communication
Healthcare
Human Resources
Interactive CD-ROM Training
Job Safety Analysis
Labor Law Posters
Lockout/Tagout
Machine Guarding
Marking (Facility-Manual)
Office Safety Training
OSHA Part 1910 Compliance
Personal Protective Equipment (PPE)
Posters
Recordkeeping
Respiratory Protection Training
Safety Management
Safety Plans
Safety Signs
Workplace Violence
Construction
Crane Safety
Fall Protection
First Aid
Flagger Safety
Forklifts
MSHA Compliance
Part 1926 Compliance
Safety Vests
Scaffolding
Toolbox Talks
Traffic Control Supplies
Trenching & Shoring
Utility Safety
Work Zone Safety
EPA/Hazardous Waste
Community Right to Know
Environmental Compliance
Hazardous Waste Manifests
ISO 14001
Resource Conservation & Recovery Act (RCRA) Compliance
Salvage Drum Set
Spill Response/Clean Up
Food Safety
FDA & USDA Regulations
Food Manufacturing Safety Training
Foodservice Safety Training
HACCP
Posters
Coaching Systems, LLC.
Driving Training
Experienced Driver II
Next Step Coaching
One-on-One Coaching
Defensive Driving Courses
Mature Driver Training
Beginning Driver Training
Special Needs Transportation
Chauffeured Transportation
Van Training
School Bus
Motor Coach
Transit Bus
Route Sales
Pest Control Vehicles
Off-Road Driving
Beverage Trucks
Tow Trucks
Straight Truck
Utility Trucks
18-Wheel Truck
CDL Prep Courses
Refuse Trucks
Maintenance Vehicles
Snowplows
Ready-mix Concrete Trucks
Backhoes
Ambulance
Fire
Police
Videos (Road Rage, Backing, Parking, Low Visibility, Modern Technology, Reducing Your Risk)
Occupational Safety
Lift Trucks
Personal Protective Equipment (PPE)
Juvenile Diversion