Pregnant Worker Fairness Act Laws: The Impact on Ohio Workplaces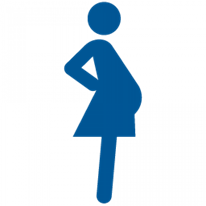 9:00 a.m. - 12:00 p.m.
Safety Council of Northwest Ohio
8015 Rinker Pointe Court
Northwood, OH 43619
Starting at: $45.00
2023 Dates: 
Instructor: Dan Markiewicz, MS, CIH, CSP
Pregnant workers have been forced out of their jobs and denied accommodations that would enable them to continue working and supporting their families. The Pregnant Workers Fairness Act would help end this discrimination and promote healthy pregnancies and protect the economic security of pregnant women and their families.   Ohio and Federal Pregnant Workers Fairness Acts, both proposed, along with recently passed similar laws in 27 states and cities are expanding employer requirements to address conditions related to workers' pregnancies.  
This 3-hour course will explain what the laws are trying to achieve.  Dan will provide attendees with recommendations to meet current and future challenges with workplace pregnancy issues.     
Cost: Members: $45.00 per person  
Non-members: $75.00 per person 
Cancellations less than 24 hours in advance and no-shows are responsible for the full registration fees. Substitutions may be made at anytime. Non-members must prepay to register.