State of Ohio Certified 6-Hour Juvenile Driver Improvement Program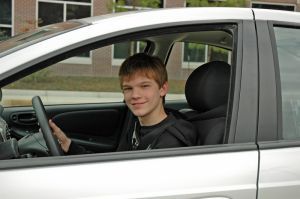 This course is offered once per month on scheduled Saturdays from 8:00 a.m. - 2:40 p.m.
NOTE: Class begins PROMPTLY at 8:00 AM. Please be here by 7:45 AM. If class begins and you're not here, you will forfeit your fees and not be allowed to attend the class.
Safety Council of Northwest Ohio
8015 Rinker Pointe Court
Northwood, OH 43619      
(Near Owens Community College; I-75 exit 198 Wales Rd. to Oregon Rd. Right on Oregon Rd; right on Caple Blvd. straight back to Rinker Pointe Court)
Cost: $85.00
2023 Dates: Jan 21, Feb 18, Mar 18, Apr 15, July 1, Sept 16, Oct 14, Nov 18, Dec 09 *Dates are subject to change
 Under Ohio law, a probationary revocation of your license results if you are convicted of two moving violations before the age of 18.
In order to comply with this suspension, you must:
Serve a 90-day suspension, Complete a 6-Hour State of Ohio Certified Juvenile Driver Improvement Program, Pay a reinstatement fee to the BMV, Purchase a temporary permit packet from the deputy registrar license agency (take your certified birth certificate & social security card with you), Retake a complete driver examination You may appeal to the court for driving privileges when you reach 18 years of age if the suspension goes beyond your 18th birthday.
TERMS & CONDITIONS:  To proceed with your online order, please select the link, then check the box verifying that you have read and understand the Terms & Conditions.