OSHA 30-Hour General Industry Program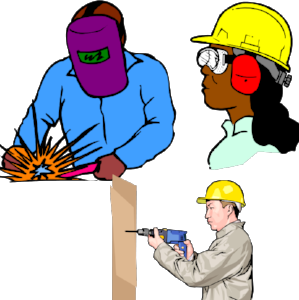 Starting at: $550.00
The 30-hour program is intended to provide a variety of training to people with safety responsibility. This comprehensive introductory course will provide you with the knowledge needed to locate and apply OSHA safety and health standards, policies, and procedures to your on-going safety and health program.
After completion you will receive an OSHA 30-hour card. Required standards covered are electrical, fire protection and walking & working surfaces. Other topics me be requested by participants to meet their particular business needs. They may include: OSHA, OSH Act I General Duty Clause, Citations and Penalties; 29 CFR1904, Record Keeping, Walking Working Surfaces, Means of Egress and Fire Protection, Electrical Safety Related Work Practices, Flammable and Combustible Liquids, Personal Protective Equipment, Machine Guarding, Hazard Communication, Intro to Industrial HygieneI Bloodborne Pathogens, Machine Guarding-Cutting, Permit-Required Confined Spaces, Materials Handling, Lockout/Tagout.
Times: 8:00 a.m. - 4:30 p.m. each day, Location: Safety Council of Northwest Ohio, Investment: SCNWO Members $550 per person ($395 for additional attendee's) Non-members $650 per person, no discount for mutiple attendee's.
This form stopped accepting submissions on June 5, 2018 8:00 am EDT.