Certified Occupational Safety Specialist (COSS)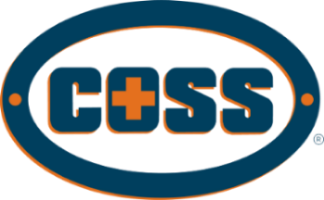 8:00 a.m. - 5:00 p.m. each day
Starting at: $1,799.00 
Safety Council of Northwest Ohio                                            8015 Rinker Pointe Court                                                    Northwood, OH 43619
2023 Dates: Jan 30- Feb 3, /  March 9, 10, 16, 17 & 24,  / May 8-12 (Lima), /  July 31 - Aug 4 (Cleveland) / Aug 21 - 25, / Oct 30 - Nov 3 (Lima), / Nov 13 - 17
In today's fast-paced and diverse workplace, the need for qualified people in the field that are trained in the basic essentials of safety and health, leadership, communication, and regulatory requirements is great. The Safety Council's COSS program is a solution to the increasing need for qualified safety professionals.
After successfully completing the COSS Course, you will be designated as a Certified Occupational Safety Specialist (COSS). A COSS is a person in the safety and health field that coordinates the successful implementation of corporate safety and health plans, coordinates, and maybe even conducts safety and health training, and provides support to safety and training managers.
What can I expect to experience when taking the COSS course?
►  COSS is a highly intensive, highly interactive course that focuses on providing individuals who are responsible for safety, the tools and techniques they need to make safety work for them.
►  The COSS program consists of 40 hours of hands on, face-to-face learning, which is delivered by an OSHA 500 and 501 qualified safety instructor. Case studies and workshops are used extensively to bring learning objectives into focus.
►  Guest speakers from areas such as OSHA and other governmental agencies are used to enhance the learning experience.
►  Students are scored on their daily quizzes, practical reviews, their 10 minute safety presentation that they develop and present to the class, and a comprehensive final exam. All of these things allow the students to demonstrate their competency in the class.
Cost: Members: $1,799.00 per person
Non-Members: $2,499.00 per person
If your company has 5 or more employees that need training, call us and we can come to your facility.  
Cancellations less than 24 hours in advance and no-shows are responsible for the full registration fees. Substitutions may be made at anytime. Non-members must prepay to register.
---