Lockout / Tagout Training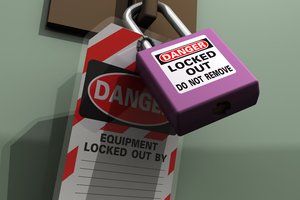 8:00 a.m. - 12:00 p.m.
Safety Council of Northwest Ohio
8015 Rinker Pointe Court
Northwood, OH 43619
Starting at: $100.00
This course introduces the participant to OSHA's Lockout/Tagout standards and Lockout/Tagout programs. It is designed for persons from any industry in which Lockout/Tagout standards apply. Discussions will include how to implement and maintain a Lockout/Tagout program in the workplace. Participants are encouraged to bring questions from their own businesses for discussion and answers.
The risks associated with Lockout/Tagout non-compliance can be grave. Poorly organized or poorly implemented Lockout/Tagout procedures can result in serious injury or death. Conversely, the rewards associated with a well-organized Lockout/Tagout program are many!
Cost: Members: $100 per person                                              Non-members: $200 per person
Cancellations less than 24 hours in advance and no-shows are responsible for the full registration fees. Substitutions may be made at anytime. Non-members must prepay to register.