Permit Required Confined Spaces Training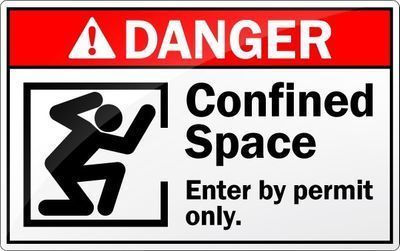 8:00 a.m. - 12:00 p.m.
Starting at: $95.00
Safety Council of Northwest Ohio
8015 Rinker Pointe Court
Northwood, OH 43619
2023 Dates:  Sept 7
This Program will provide training and education to persons that may be required to perform work within confined spaces and permit required confined spaces. This training will focus on the regulatory requirements of 29 CFR 1910.146 and will provide information on the following:
● Definitions and Background
● Hazards of Confined Spaces
● Basic Entry Requirements
● Written Program Requirements
● Entry Permit System and Permit Content                                                                                                            ● Alternative Entry and Reclassification Procedures
● Duties of Entry Team Members and Training Requirements
● Contractor Requirements and Rescue and Emergency Services
Cost: Members: $95.00 per person
Non-Members: $150.00 per person
If your company has 5 or more employees that need training, call us and we can come to your facility. 
Cancellations less than 24 hours in advance and no-shows are responsible for the full registration fees. Substitutions may be made at any time. Non-members must prepay to register.
---