First Aid Training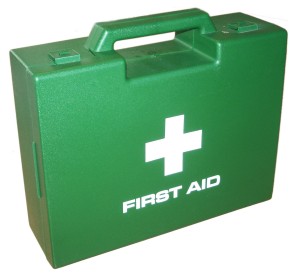 Starting at: $40.00
First Aid is the immediate care given to the injured or suddenly ill person. It is the temporary assistance that is rendered until competent medical care, if required, arrives and takes over. This is a basic program that will concentrate on the first five minutes of care. If your work or lifestyle places you in locations where the EMS (Emergency Medical System) response time is questionable, we recommend that you participate in a first responder program.
Properly applied first aid can save lives, reduce recovery time, and quite possibly be the difference between temporary disability or lifelong disability for the victim.
ASHI FIRST AID CERTIFICATION IS VALID FOR TWO (2) YEARS.
Class held at the Safety Council of Northwest Ohio 8015 Rinker Pointe Court, Northwood, Ohio, Times: 12:30 p.m. - 4:30 p.m.
SCNWO has the following dates scheduled at our facility, if your company has 10 or more employees that need training, call us and we can come to your facility. Please fill in the information below to continue with your registration.