Certified Environmental, Health & Safety Trainer Prep Course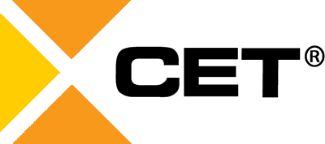 8:00 a.m. - 4:00 p.m. each day
Safety Council of Northwest Ohio                                            8015 Rinker Pointe Court                                                    Northwood, OH 43619
Starting at: $400.00
Instructor: Don Elswick, CIH, CSP, CET, CHMM
SPACE IS LIMITED TO THE FIRST 10 PAID PARTICIPANTS!
The requirements to obtain a Certified Environmental, Safety and Health Trainer (CET) credential are changing as of May 23, 2019. The new pre-requisites are:
► 135 hours of teaching, training, or development in any SH&E specialty.
► Passing the CET examination. This change has allowed the Safety Council of Northwest Ohio to offer a CET prep course designed to prepare qualified candidates for the CET soon to be CIT exam.
This practical hands-on course will describe the approaches of needs analysis, task analysis, and performance objectives that are used to design training; lesson plans, delivery and assessment techniques; and the validation and documentation of training programs. The course is designed for compliance with the ANSI Z-490 standard and participants are eligible to sit for the National Environmental Training Association CET or CIT exam.
Cost: Members: $400.00 per person
Non-Members: $500.00 per person
Cancellations less than 24 hours in advance and no-shows are responsible for the full registration fees. Substitutions may be made at anytime. Non-members must prepay to register.
---