Small Group Learning Session: Control of Hazardous Energy - Lockout/Tagout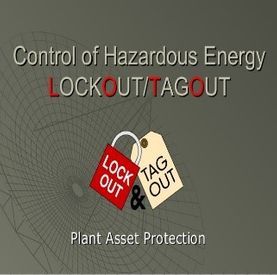 9:00 a.m. - 12:00 p.m.
Safety Council of Northwest Ohio
8015 Rinker Pointe Court
Northwood, OH 43619
Starting at: $150.00
2023 Dates:
To enable best practices for large gatherings and social distancing the Safety Council of Northwest Ohio is offering our small group learning session.
This session will focus on the control of hazardous energy, lockout/tagout. Items addressed will include the scope of the standard and where it does/does not apply, energy control programs and procedures, training and retraining, lock/tag removal, and working with contractors.
                                                                     Cost: Members: $150 per person                                                                                                                                  Non-members: $250 per person
Cancellations less than 24 hours in advance and no-shows are responsible for the full registration fees. Substitutions may be made at anytime. Non-members must prepay to register.