OSHA/PERRP Recordkeeping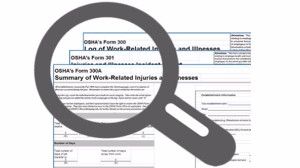 Starting at: $105.00
8:00 a.m. - 12:00 p.m.
Safety Council of Northwest Ohio                                                    8015 Rinker Pointe Court                                                          Northwood, OH  43619
2023 Dates: Jan 13 - In Person / Jan 27 - Virtual via Zoom
This training explains the recordkeeping requirements of OSHA (Occupational Safety and Health Administration) and PERRP (Public Employment Risk Reduction Program).
It will also include the latest requirements for recording and reporting Coronavirus (COVID-19) cases.
Program highlights include: 
►  Working with OSHA 300, 300A and 301 recordkeeping forms; 
►  Determining accident frequency and severity rates;
►  How to compare your performance with other employees whose work and workforce are similar; 
►  How to determine -- and document -- the difference between new and recurring illnesses and injuries;
►  Defining recordable injuries and illnesses. 
Remember! You and your business may thoroughly comply with OSHA standards. However, if you fall short when it comes to record keeping your company can still end up paying thousands of dollars. 
OSHA's recordkeeping requirements have been in place since 1971.  Their purpose is to help employees recognize workplace hazards and to correct hazardous conditions by keeping track of work related injuries and illnesses and their causes. 
Who should attend? 
This session will be of special interest to those responsible for OSHA recordkeeping in their organizations- safety professionals, facility managers, clerical workers, worker's compensation care managers, safety committee members, human resources personnel, occupational health nurses and all levels of managers.  If you think you might need to know about this, you're probably right and you should attend.
Four (4) Contact Hours.
Cost: Members $105.00 per person
          Non-Members $155.00 per person
If your company has 5 or more employees that need training, call us and we can come to your facility.  
Cancellations less than 24 hours in advance and no-shows are responsible for the full registration fees. Substitutions may be made at anytime. Non-members must prepay to register.
---