DOT HazMat Training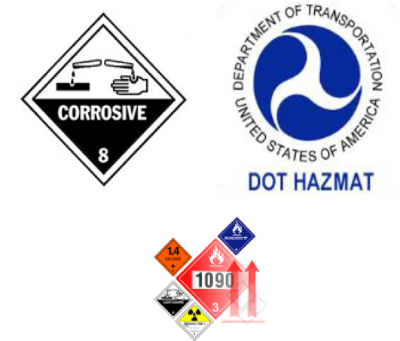 8:00 a.m. - 12:00 p.m.
Safety Council of Northwest Ohio
8015 Rinker Pointe Court
Northwood, OH 43619
Starting at: $175.00
2023 Dates:
Instructor: Thomas K. Wray, Professional Environmental Trainers Association
All personnel responsible for packaging, labeling, transporting, placarding, and completion of shipping papers for Hazardous Materials shipments is required to be trained at least once every three years. If you ship Hazardous Materials or Hazardous Wastes from your facility, you MUST receive DOT training at least once every three years. This includes General Awareness training, Function-Specific training and Safety training. You must complete a written test demonstrating knowledge of the material as a record for DOT.
This 4-hour course will instruct students on the following:
►  How to use the Hazardous Materials Table, Determine the Proper Shipping Name, Hazard Class, Packing Group and Interpret the Special Provisions to the List of Hazardous Materials
►  The difference between a Hazardous Material, a Hazardous Substance and a Hazardous Waste and Appendix A to 49 CFR 172.101 – the List of Hazardous
Substances and RQ's
►  Marine Pollutants – Appendix B to 49 CFR 172.101
►  How to prepare Hazardous Materials Shipping Papers
►  How to determine Hazardous Materials Packaging Requirements
►  How to properly mark and label Hazardous Materials packages
►  How and when to placard Transport Vehicles that Require Placarding and more…
This class will provide the necessary training for employees who ship Hazardous Materials or Hazardous Wastes. Includes a 2016 DOT Hazardous Materials Compliance Pocket Guide, DOT Chart 15, Large spiral bound 2016 ER Guidebook, DOT PowerPoint workbook, a laminated wallet card, testing and certification. 
Cost: Members $175.00 per person
Non-Members $275.00 per person
Cancellations less than 24 hours in advance and no-shows are responsible for the full registration fees. Substitutions may be made at anytime. Non-members must prepay to register.
---