Safety Culture Transformation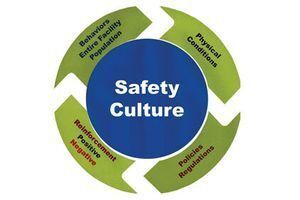 Safety Council of Northwest Ohio
8015 Rinker Pointe Court
Northwood, OH 43619
Starting at: $150.00
2023 Dates: May 31
Instructor: Ken Smigielski                                                                                                                                           Ken Smigielski has over 30 years of experience as a health and safety professional with both U.S. as well as multinational corporations.  In addition to implementing safety programs and developing engineering controls, he has extensive experience with improving the safety culture through the development of active caring.  
As we continue to see an increase in visible awareness to safety and safe work practices such as "safety starts here" banners, logos - even work uniforms - this visible awareness is not enough. While total non-fatal recordable injuries continue to decline year over year, serious and fatal injuries are increasing during the same time. A strong safety culture needs to transition beyond a simple, passive concern and move toward actively demonstrating care for others. Caring about safety is a good start but "actively caring" means going above and beyond what is required or mandated and going to great lengths to ensure the well-being and safety of others in the workplace. This must begin at the top of the leadership team.
Cost: Members: $150.00 per person 
Non-members: $250.00 per person 
Cancellations less than 24 hours in advance and no-shows are responsible for the full registration fees. Substitutions may be made prior to the first session. Non-members must prepay to register.