Managing Safety Committees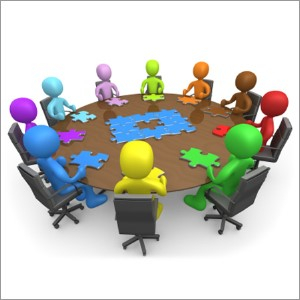 Starting at: $150.00
Managing Safety Committees
This Certificate Program focuses on the leadership roles, purpose, function, structure, empowerment, and organization of an effective joint safety and health committee based on best practices approach and strategies that can help achieve desired safety performance results.
 You will learn:  
 Role of Safety Committees  
 Forming a Safety Committee  
 Functions of the Safety Committee  
 Planning Meetings
    Conducting Meetings  
 Program Benefits:  
 Creates a formal, structured, focused foundation for the Safety Committee
 Strengthens communication effectiveness and safety results
 Helps identify and remove communication barriers  
 Improves problem solving and decision making  
 Improves creative thinking  
 Improves group facilitation skills
 Improves safety committee team effectiveness  
 Improves verbal and non-verbal communication skills  
 Improves negotiation and conflict management skills  
 Encourages active employee engagement in the safety process  
 Improves safety performance results  
    Encourages and supports continuous improvement
 Encourages internal marketing of safety committee activities  
    Learn and understand OSHA guidelines for Safety Committees  
 
Four (4) Contact Hours.
Times: 8:00 a.m. - 12:00 p.m.
Place: Safety Council of Northwest Ohio
Cost: Members $150.00 per person
Non-Members $250.00 per person
This form stopped accepting submissions on September 27, 2018 8:00 am EDT.