Pre-Accident Investigation: An Effective Safety Management Tool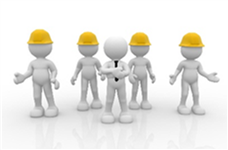 9:00 a.m. - 12:00 p.m.
Safety Council of Northwest Ohio
8015 Rinker Pointe Court
Northwood, OH 43619
Starting at: $125.00
2020 Dates:  Feb 21
This is Course 1 of 3 of the Certificate Program for PRE-ACCIDENT INVESTIGATION AND INCIDENT AVOIDANCE. 
Course objectives:
•  A new innovative applied practical approach and strategies that can be used to predict accidents and incidents, before they happen.
•  You will learn new concepts that will enable you to look at the workplace differently, identify, evaluate, and develop customized focused intervention prevention plans.
•  Learn how to identify, examine, and understand the processes used in the workplace that may be creating accidents and incidents.
•  Different aspects of safety performance and what drives safety in the workplace will be explored as it pertains to a company's safety systems, processes and programs.
•  Learn how to develop and use a Pre-Accident Investigation Plan.
Three (3) Contact Hours
Cost: Members $125.00 per person
Non-Members $225.00 per person
If your company has 5 or more employees that need training, call us and we can come to your facility.
Cancellations less than 24 hours in advance and no-shows are responsible for the full registration fees. Substitutions may be made prior to the first session. Non-Members must pre-pay to register.