Prevention Strategies For Accident & Injury Avoidance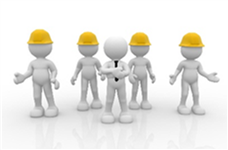 9:00 a.m. - 12:00 p.m.
Safety Council of Northwest Ohio
8015 Rinker Pointe Court
Northwood, OH 43619
Starting at: $125.00
2020 Dates:  Mar 16
Are you failing to predict?  What do we really know? Are you asking the right questions? What investigation tools and data are you using and why? What do you know now compared to what you should know as a result of your investigation? What is the data telling you about Prevention/Avoidance Opportunities? Can You Identify Your Prevention/Avoidance Opportunities? 
Course objectives:
•  The Importance of Knowing How It Happened in Your Analysis. 
•  Determining What and Why It Happened.
•  Failure to Prevent vs. Failure to Control What Should Have Happened to Prevent/Avoid the Incident.
•  Designing A Prevention/Avoidance Intervention Plan.
Three (3) Contact Hours
Cost: Members $125.00 per person
Non-Members $225.00 per person
If your company has 5 or more employees that need training, call us and we can come to your facility.
Cancellations less than 24 hours in advance and no-shows are responsible for the full registration fees. Substitutions may be made prior to the first session. Non-Members must pre-pay to register.