Safety Training Techniques & Fundamentals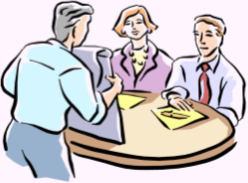 Starting at: $275.00
8:00 a.m. - 5:00 p.m.
Safety Training Techniques & Fundamentals Training Certificate
Program Description
Here is a practical, fast-paced and results-oriented program that serves as a real-time model for safety training that really works!
You'll learn the keys to formatting and delivering your message in a way that makes sense to your employees. And you'll know it's working when you get the best evaluation scores you've ever seen!
• Deliver your training program with confidence
• Identify presentation strengths and improvement areas that impact your performance
• Ask focusing questions to stimulate learner comprehension
• Develop effective training action plans
• Practice, review and critique your own delivery style
• Improve your training effectiveness by injecting a healthy dose of relevance into every learning point
Who Should Attend
> If you are responsible for Safety Training, you will sharpen your delivery skills and develop new instructional techniques.
> If you are responsible for Safety Training Development, this will help you design effective Safety Training programs that meet your needs as well as the learners.
This Certificate Program focuses on how to become an effective safety trainer using best practices and methods to increase employee involvement and compliance.
If your company has 5 or more employees that need training, call us and we can come to your facility.
Cost: Members $275.00 per person, Non-Members $375.00 per person
This form stopped accepting submissions on July 20, 2017 8:00 am EDT.