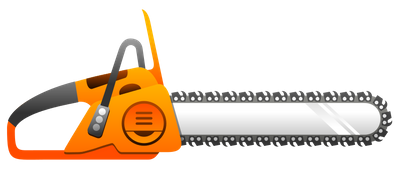 Starting at: $275.00
8:00 a.m. - 4:00 p.m.
Trainer: Brock Couture, Ohio Forestry Association
A full 8-hour class with a lecture portion in the morning and a hands-on portion in the afternoon.
This class focuses on personal protective equipment (PPE), safety features of the chainsaw head, five point safety check, maintenance of the power head and guide bar, components of the saw tooth, angles and their functions, proper filing, and the reactive forces of the chain and guide bar.
The field section covers benefits of open-face felling, benefits of using a hinge & bore method, five step pre-felling plan, tree felling demonstration, and participant tree felling.
In this course each participant will fell a tree under the guidance of an instructor. All participants must wear a hard hat at all times while in the field.
Agenda
8:00 a.m. - 12:00 p.m.
● Personal Protective Equipment
● About the Chainsaw
● Chainsaw Starting
● Pre-Felling Considerations
12:00 p.m. - 1:00 p.m.
● Lunch, Discussion
1:00 p.m. - 4:00 p.m.
● Tree Felling
► Open face notch
► Sight line
► Roll-off containers
► Creating and using a proper hinge
► Back cut
► Bore cut
► Forward leaning trees
► Backward leaning trees
Cost: Members: $275.00 per person
Non-members: $375.00 per person
Lunch will be provided by the Safety Council.
Cancellations less than 24 hours in advance and no-shows are responsible for the full registration fees. Substitutions may be made at anytime. Non-members must prepay to register.