NEW DATE How to Qualify Electrical Workers for ARC FLASH & SHOCK HAZARD NFPA 70E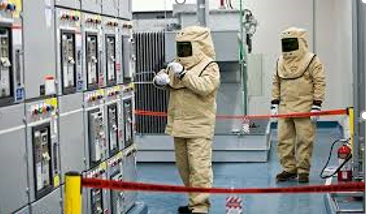 Starting at: $205.00
8:00 a.m. - 3:00 p.m.
Presenter: Bob Nicholson, JDRM Engineering
This electrical safe work practices course aids in the steps to help Qualify an employee under the following:
NFPA 70E 2018 Article 110.2 (A)(1)
and
OSHA 29 CFR Sub Part S 1910.331-335, 1910.399
The course provides general knowledge and understanding of the existence, nature, causes, and methods to prevent electrical hazards.
WHO SHOULD ATTEND?
OSHA 1910.331/1910.399 requires employers to evaluate and document company employees who perform, or who have potential to perform work on energized or potentially energized electrical equipment.
► Electrical Trades Personnel
► Supervisors
► Engineers
► Safety Managers
► Any employee who needs to be determined by the Owner as a qualified electrical employee working on energized electrical equipment
► Safety personnel who need help to Qualify their employees
Instruction includes:
► Training on arc flash awareness & shock hazard awareness
► Standards and codes
► Understanding of arc flash energy values
► Selection and use of appropriate PPE
► Reading & following warning signs/labels
► Methods to reduce risk while working on live exposed parts
► Arc flash & shock hazard assessments
► Safe work practices documentation
► Basic elements of how to Qualify your employees
► Employer's on-site electrical task training requirements to determine your employee is Qualified to perform energized work.
In addition to the training, OSHA and OSHA On-site service will be discussed. FREE electrical compliance consultation services will be explained so that employers can take advantage of them to create a compliant and safer workplace.
CLASSROOM MATERIALS
► Employee Qualification Down Load Sheets
► Hands-on Task Training Program provided via Web Download
► Certificate (upon test passage)
This training covers employer's on-site electrical task training requirements which determine if your employee is QUALIFIED to perform energized work.
Cost: Members: $205.00 per person
Non-Members: $305.00 per person
Cancellations less than 24 hours in advance and No-shows are responsible for the full registration fees. Substitutions may be made at any time. Non-members must prepay to register.
The class can be presented on-site for 8 or more students. Contact the Safety Council for more information.