Advanced Organization Safety Leadership Practices - Virtual via Zoom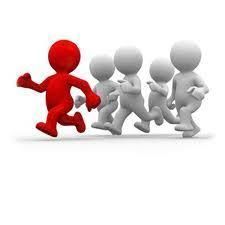 9:00 a.m. - 12:00 p.m.
Starting at: $150.00
2021 Dates: Mar 5 - Virtual via Zoom
Does your company have an Organizational Safety Model?
Does your company have a Safety Leadership Model?
What is the role of Safety Leadership in your company?
What is management's role in Leading Safety in your company?
Course Objectives:
 Leading Safety Starts With Understanding Safety
 Safety is Leader Driven
 The necessity for Leading Safety and why it is important
 Influencing the decisions and behavior of Safety Leaders
 Understanding the central role of Leadership in Safety
 Impact of Safety Leadership on safe work practices, behavior, and compliance
Three (3) Contact Hours.
Cost: Members $150.00 per person
Non-Members $250.00 per person
If your company has 5 or more employees that need training, call us and we can come to your facility.
Cancellations less than 24 hours in advance and no-shows are responsible for the full registration fees. Substitutions may be made prior to the first session. Non-Members must pre-pay to register.