Safety Leadership Program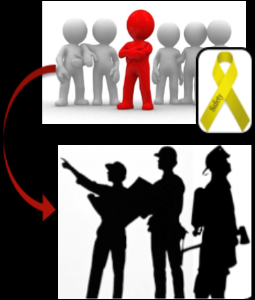 8:00 a.m. - 4:30 p.m. each day
Safety Council of Northwest Ohio                                                      8015 Rinker Pointe Court                                                              Northwood, OH  43619
Starting at: $495.00
8:00 a.m. - 12:00 p.m. - #1 Foundation for Safety Leadership
12:30 p.m. - 4:30 p.m. - #2 Safety & Leadership Fundamentals
8:00 a.m. - 12:00 p.m. - #3 Your Safety Leadership Self
12:30 p.m. - 4:30 p.m. - #4 A Safety Management Perspective
Presented by Dennis McMickens, CSMP, CESM, CEHSL
President & CEO of the Safety Council of Northwest Ohio
Program Description
Becoming a Transformational Safety Leader requires individual learning and development to grow your leadership skills. Leader development with a focus on enhancing an individual's current leadership strengths is achieved with four modules that build upon one another.
► Foundation for Safety Leadership
► Safety & Leadership Fundamentals
► Your Safety Leadership Self
► A Safety Management Perspective
This casual and participative learning opportunity has been developed to help attendees strengthen their leadership approach to their safety responsibilities. They will learn leadership skills that can be applied to all aspects of their career. Attendance is recommended for any employee involved in your safety program. Maximize your leadership potential!
Learn - Plan - Do!
Who Should Attend?
This program has been designed for:
► Committee Members
► Safety Managers & Coordinators
► Operations Managers & Supervisors
► And is strongly recommended for
► Anyone with Safety Responsibilities
Disclaimer: Receive 4 BWC Rebate Attendance Credits, you must attend all classes for the certificate.
Cost: Members $150.00 per session
Non-Members $250.00 per session
Members $495.00 All sessions
Non-Members $595.00 All sessions
If your company has 5 or more employees that need training, call us and we can come to your facility.
Cancellations less than 24 hours in advance and No-shows are responsible for the full registration fees. Substitutions may be made at any time.