Safety Program Development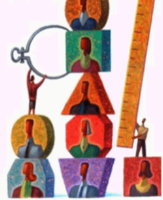 Starting at: $150.00
Safety Program Development Training Certificate
This Certificate Program focuses on the key essential elements of an effective Safety Program, based on best practices.
OBJECTIVES:
 > Describe the safety and health management program to include elements, job roles, and steps to set up a program.
 > Discuss elements of a safety and health management program.
 > Explain benefits of a management / employee team approach.
 > Conduct a job/task hazard analysis
Times: 8:00 a.m. - 12:00 p.m.
Place: Safety Council of Northwest Ohio
Cost: Members $150.00 per person, Non-Members $250.00 per person
This form stopped accepting submissions on May 30, 2018 8:00 am EDT.