Zero Incident Focus and Culture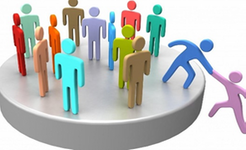 9:00 a.m. - 12:00 p.m.
Safety Council of Northwest Ohio
8015 Rinker Pointe Court
Northwood, OH 43619
Starting at: $125.00
2020 Dates:  Jul 31
What is Zero Incident and How Realistic is it?
What is Zero Incident Culture?
Zero-Incident Culture Journey - How do we get there from here?  
Are we there yet and how will we know when we have arrived?
 Course objectives:
The Key Components of a Zero-Incident Culture.
How to Cultivate a Zero-Incident Culture.
Applying the Five Pillars of Safety.
Actively Engaging Employees at All Levels.
The Four Pillars of Sustainability Practices Beyond Compliance 
If your company has 5 or more employees that need training, call us and we can come to your facility.
Three (3) Contact Hours.
Cost: Members $125.00 per person
Non-Members $225.00 per person
Cancellations less than 24 hours in advance and no-shows are responsible for the full registration fees. Substitutions may be made prior to the first session. Non-Members must pre-pay to register.