Safety Culture Transformation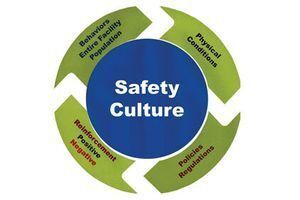 Starting at: $150.00
As we continue to see an increase in visible awareness to safety and safe work practices such as "safety starts here" banners, logos - even work uniforms - this visible awareness is not enough. While total non-fatal recordable injuries continue to decline year over year, serious and fatal injuries are increasing during the same time. A strong safety culture needs to transition beyond a simple, passive concern and move toward actively demonstrating care for others. Caring about safety is a good start but "actively caring" means going above and beyond what is required or mandated and going to great lengths to ensure the well-being and safety of others in the workplace. This must begin at the top of the leadership team.
Cost: Members: $150.00 per person
Non-Members: $250.00 per person
Cancellations less than 24 hours in advance and no-shows are responsible for the full registration fees. Substitutions may be made at anytime.